Dedication to Patient Care
is foremost as Dr. Green sees each patient as an extended member of his own family
Welcome to
Green Dermatology & Cosmetic Center
Where providing outstanding dermatological care, state-of-the-art procedures, cutting-edge technology, and personalized patient attention are our priorities. Dr. Jason Green, D.O. Board Certified Dermatologist, is the founder of Green Dermatology & Cosmetic Center in Deerfield Beach, Florida. Known for providing the latest approaches to patient care, Dr. Green offers consultations for non-surgical and surgical procedures as well as anti-aging and acne treatments.
List of Services
Every treatment begins with a thorough skin consultation by a licensed medical aesthetician to determine and discuss optimal treatment options.
Vip Programs
At Green Dermatology & Cosmetic Center, we strive to remain on the cutting edge of medical, cosmetic, and aesthetic trends that improve the quality of life for our patients. We also want our patients to know how much we value them and their choice to place trust in us, time and again. This is why we are offering these special programs, to simply say "Thank you!"
Our Products
At Green Dermatology & Cosmetic Center, we offer patients a full retail line of specially formulated skin care products customized for each and every patient.
Soft Hands
Bye Bye Acne Pads
Level 1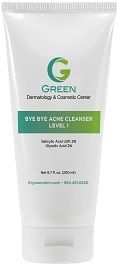 Bye Bye Acne Cleanser
​​​​​​​Level 1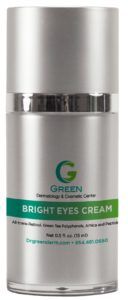 Bright Eyes Cream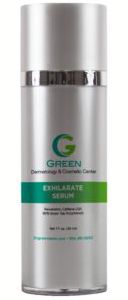 Exhilarate Serum
Sun Shield Spray
Meet Dr. Jason Green
Dr. Jason Green earned his Medical Degree from Nova Southeastern University. After his medical school training, Dr. Green completed his internship in Long Beach, New York. Throughout Dr. Green's residency in Dermatology and Cutaneous Surgery at North Broward Hospital District/Nova Southeastern University, he trained extensively in the fields of General Dermatology, Pediatric Dermatology, Cosmetic Dermatology, and Cutaneous Surgery. Dr. Green performs a full array of state-of-the-art cosmetic procedures. In addition to his passion for Cosmetic Dermatology, he specializes in the prevention, detection, and treatment of skin cancers.