At Green Dermatology & Cosmetic Center, we value each and every patient testimonial, feedback and review. See some of our patient reviews below!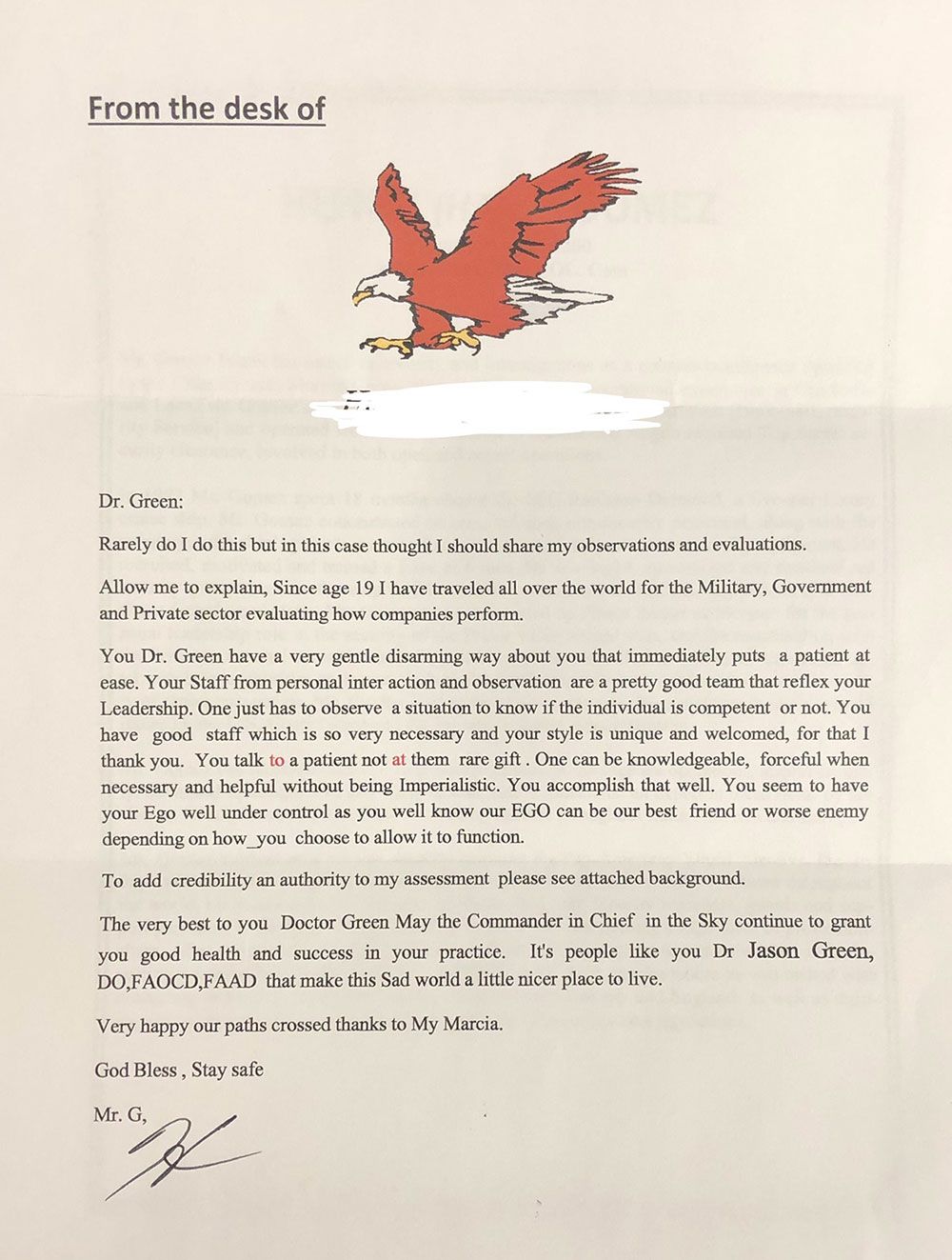 ​​​​​​​Gabrielle Michlin
From someone who works in the Prestige Beauty business, Dr. Green's Skin Care products are hands down the best I've come across. Premium, EFFECTIVE ingredients beautifully packaged, they just work!
Truly an innovator with his skincare products, I'm highly impressed and you will be too because achieving totally flawless skin is finally at our fingertips between office visits, yes!! Highly, highly recommend.

Mark Strauss
Dr. Green and his staff are the best. Dr. Green is thorough, friendly, and knows his stuff. The new office is simply beautiful with state of the art equipment (and beautiful artwork throughout). I highly recommend Green Dermatology.
​​​​​​​
Brian Rask
Beautiful, clean office and a very friendly and professional team. The office ran on schedule and Dr. Green and staff were very thorough at explaining the exam, findings, and treatments. My biopsy and treatment were completed that day and the office called a week later with the results, as promised. I would highly recommend Dr. Green's practice and staff.


Kathy McCall
The staff is professional and friendly - the second you step foot in the office, you feel warmly welcomed. The office is extremely attractive, modern, and aesthetically beautiful. Dr. Green is very personable and of course, knows his stuff. I thought I needed laser treatment for this one problem, but it was simpler than I thought. First-class derm treatment in South Florida!