At Green Dermatology & Cosmetic Center, we strive to remain on the cutting edge of medical, cosmetic, and aesthetic trends that improve the quality of life for our patients. We also want our patients to know how much we value them and their choice to place trust in us, time and again. Here are our current specials.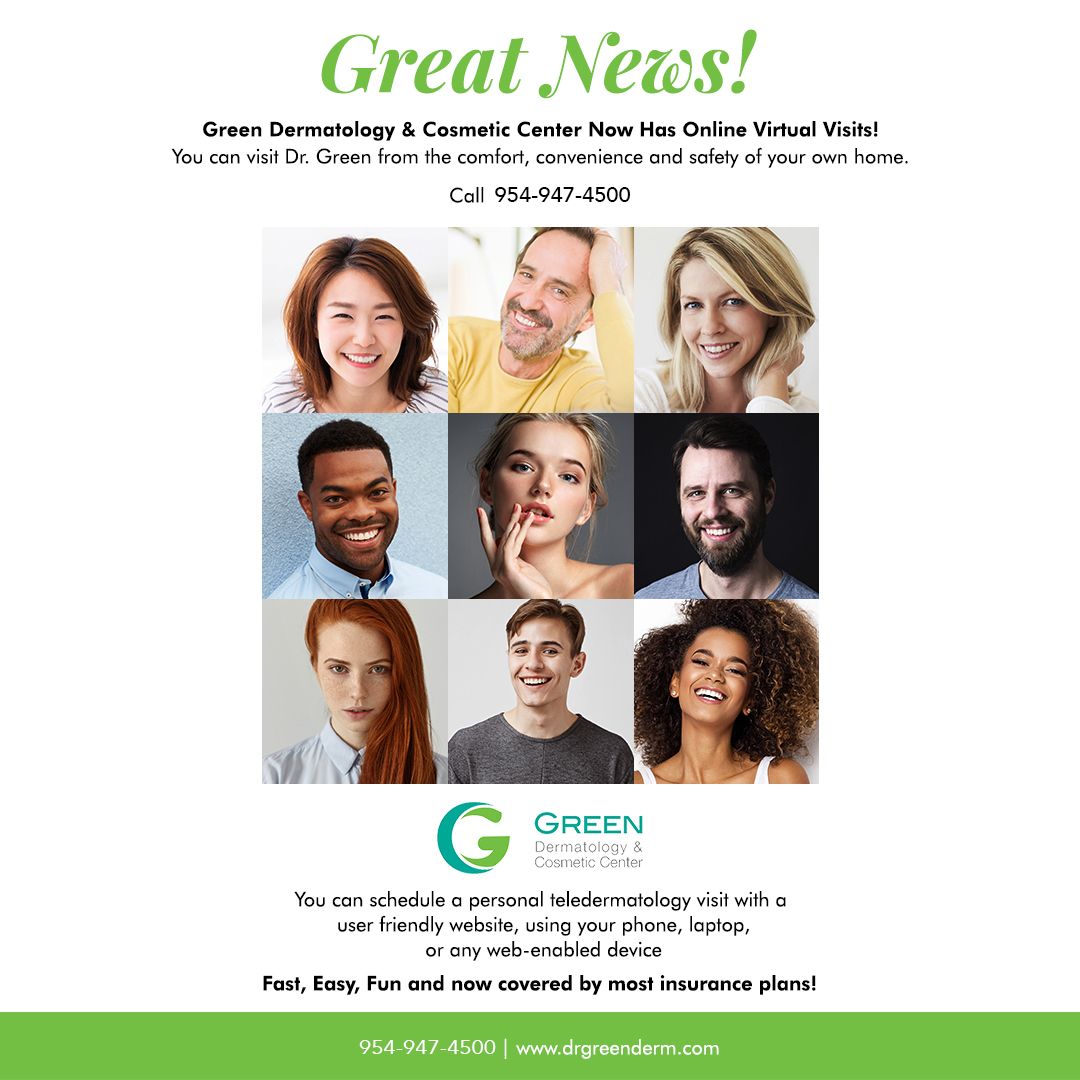 Get in Touch
Contact us today to learn more and set up your initial consultation.
Contact Info
Address
260 SW Natura Avenue, Suite 101
Deerfield Beach, FL 33441
Phone
9549474500
Clinic Hours

Monday
8:30am - 5:30 pm
Tuesday
8:30am - 1:00pm
Wednesday
10:00am - 7:00pm
Thursday
8:30am - 5:30pm
Friday
8:30am - 5:30pm
Saturday
Every other Saturday
9:00am - 12:00pm
Sunday
Closed
Lunch break from 12-1 PM. Wednesdays lunch break from 1-2 PM
Powered by:

Contact Us
We would love to hear from you! Complete the form below and a member of our team will get in touch with you shortly.
Application
If you would like to submit your application to be considered in the future, you may attach your resume below to send your application.