Restylane Filler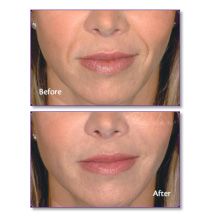 Restylane is most commonly used for lip enhancement (volume and contouring). It is used to diminish wrinkles and aging lines of the face such as the nasolabial folds (nose to mouth lines), melomental folds (sad mouth corners), "crow's feet" and forehead wrinkles (frown lines). It may also be used for filling aging-related facial hollows and "orbital troughs" (under and around the eyes), as well as for cheek volume and contouring of the chin, forehead, and nose.

Restylane can also be used to revitalize the skin by increasing skin elasticity structure, without the goal of adding volume, for example in the face, hands, and décolletage.

Duration depends on factors like the individual's skin type, lifestyle, and age. After the initial treatment, follow-up sessions are normally recommended around every 6 to 12 months depending on the individual and the treatment. Treatment of the lips lasts less than 6 months.

Treatments have a recovery time of 2 to 3 days.
Restylane®
Restylane® Lyft
Restylane® Refyne
Restylane® Defyne