NEW FOR 2019
We are pleased to introduce the Sunetics Laser to our patients at Green Dermatology! This revolutionary technology provides a non-invasive, safe, and effective treatment for anyone suffering from hair loss. Up until now, therapies for thinning hair have been limited and marginally effective. With the Sunetics Laser, the progression of hair loss is halted, follicles are repaired, and new, healthy regrowth is achieved.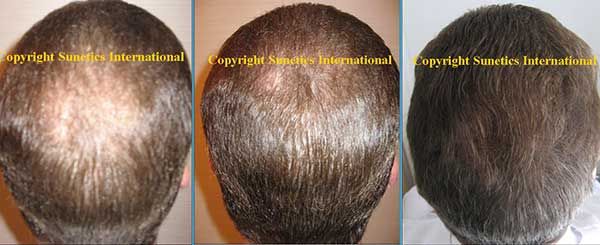 Get in Touch
Contact us today to learn more and set up your initial consultation.
Contact Info
Address
260 SW Natura Avenue, Suite 101
Deerfield Beach, FL 33441
Phone
9549474500
Clinic Hours

Monday
8:30am - 5:30 pm
Tuesday
8:30am - 1:00pm
Wednesday
10:00am - 7:00pm
Thursday
8:30am - 5:30pm
Friday
8:30am - 5:30pm
Saturday
Every other Saturday
9:00am - 12:00pm
Sunday
Closed
Lunch break from 12-1 PM. Wednesdays lunch break from 1-2 PM
Powered by:

Contact Us
We would love to hear from you! Complete the form below and a member of our team will get in touch with you shortly.
Application
If you would like to submit your application to be considered in the future, you may attach your resume below to send your application.